Who We Are
Tang Soo Do is an ancient martial art which originated 2,000 years ago in Korea. Colorado Tang Soo Do teaches students of all ages and skill levels a method of empty-hand, foot and weapon fighting, based on the scientific use of the body in self-defense. Little Dragon classes are for children around 4-7 years old. Kids classes are for ages 8-12. Adults classes are 13 and up.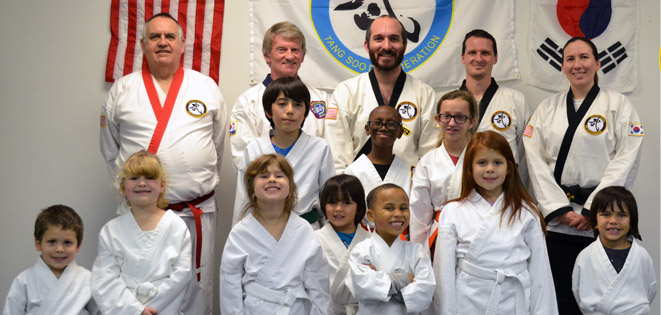 What We Do
Tang Soo Do is an approach to a way of life that develops one's self-confidence, honor, fitness, and control. An individual's development is realized through the training in the various techniques, self-defense, philosophy, and non-contact fighting. Anyone who has the desire to learn and develop the resources of their physical and inner abilities can study Tang Soo Do.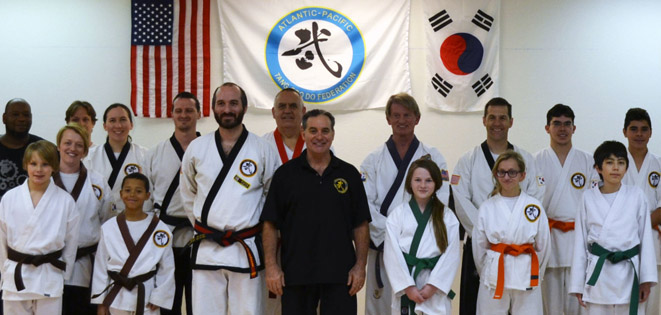 What We Offer
Advanced Classes
Our advanced classes are for all ages, green belt and above. This gives the students the opportunity to work in a smaller class setting to fine-tune their techniques and work on the details in higher level forms.
Adult Classes
We work with each student individually to assess their abilities and learning styles, and work to develop their Martial Arts and leadership skills.
Kid Classes
We take each child's needs, skills, and learning styles into consideration and work with them to help develop their skills in the Martial Arts. We work to build their strength, self-confidence, teamwork, coordination, and more.
Upcoming Events
2017 Regional Events
June 9 - 11: Leadership Camp in Merkel, TX
Sept 29 - 30: Regional Championships in Albuquerque, NM
Southwest Regional Schools